Upstate 

      Conservative 

           Coalition

Welcome to the Upstate Conservative Coalition.

We are a group of like minded individuals determined to promote traditional conservative values in our communities and beyond. 

Founded as a grass roots organization in the capital region of upstate New York  Jan. 2009 , our first mission is to increase our participation and membership. Our intent is to meet monthly and discuss how we can make a difference in both local and national politics.

We hold a monthly meeting at the Milton Community Center, 310 Northline Rd. Ballston Spa, NY on the first Tuesday of every month at 7:00 Pm. Our meetings are open to the public some come and check us out. If meetings are not your thing, sign up and receive our monthly newsletter.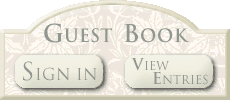 SARATOGA Chapter UCC

Monthly Meeting 

Please Join Us For Our Next 

Monthly Meeting Scheduled for 

Tuesday November 1st 

7 - 9 pm

Milton Community Center

310 Northline Rd. Ballston Spa, NY 



Albany Campaign for Liberty

Stay up to date on the current  federal and state legislation coming before our representatives and let your voices be heard.

John Anthony's Web site for Sustainable development/Agenda 21

Where Patriots Connect To Defeat the NY SAFE Act

The state of New York really should be two separate states.

 The views of people who live in the upstate and downstate areas are very different.While approval of both Congress and State Legislature is needed to divide NY  into two states; an amendment to our New York State constitution is all that is  needed to divide our state into two completely autonomous regions. 

New Yorkers United For Kids

HELP FUND THE 

Divide NewYork State Caucus Inc

Shooters Committee On Political Education

Capital District Chapter of the Upstate Conservative Coalition 

Tuesday October 11th 

7:00 - 9:00 pm

Colonie VFW Post 8692

140 VFW Road, Albany NY

(Colonie ​VFW is just off Rte 155, New Karner)